Discover alternatives in sync with your needs, budget and values. We compare, you decide.
Can't find your product? Try refining your search.
The Mane Choice
Heavenly Halo Herbal Hair Tonic & Soy Milk Deep Hydration Pre-Poo
What is it?
They say: Softens, loosens tangles, and coats the strands to help protect the hair during the shampoo process. Softens, loosens tangles, and coats the strands to help protect the hair during the shampoo process.
Read More
Hide
About the brand
They say: "The Mane Choice is your go-to, premium quality hair care solution for healthy hair. Our hair and scalp solutions optimize hair health, transformation, and retention. We serve the vast needs of the multicultural consumer and their diverse curl patterns by developing effective formulas with amazing scents infused with vitamins and essential nutrients such as biotin, vitamins A, B, C, & E, for healthy hair growth and retention."
Full Ingredient List
Water (Aqua), Glycerin, Helianthus Annuus (Sunflower) Seed Oil, Cocos Nucifera (Coconut) Oil, Emulsifying Wax, Cetearyl Alcohol, Stearyl Alcohol, Bis-Diisopropanolamino-Pg-Propyl Dimethicone/Bis-Isobutyl Peg-14 Copolymer, Cetyl Alcohol, Benzyl Alcohol, Fragrance (Parfum), Ceteareth-25, Stearalkonium Chloride, Propylene Glycol, Quaternium-80, Behentrimonium Methosulfate, Peg-100 Stearate, Glyceryl Stearate, Benzyl Benzoate, Tocopheryl Acetate, Butyloctanol, Polysorbate 20, Dehydroacetic Acid, Limonene, Linalool, Citronellol, Lyral, Hexyl Cinnamal, Butylphenyl Methylpropional, Citral, Ascorbic Acid, Biotin, Lagenaria Sphaerica Seed Oil, Rosmarinus Officinalis (Rosemary) Leaf Oil, Panthenol, Retinyl Palmitate, Geraniol, Propanediol, Yucca Schidigera Root Extract, Arctium Lappa Root Extract, Glycyrrhiza Glabra Leaf Extract, Sambucus Nigra Flower Extract, Urtica Dioica Leaf Extract, Tocopherol, Equisetum Hyemale Leaf/Stem Extract, Salvia Officinalis (Sage) Leaf Extract, Althaea Officinalis Root Extract, Glycine Soja Extract
Search for this product on...

Use of our retailer links is governed by our Terms of Use & Privacy Policy. We appreciate the support!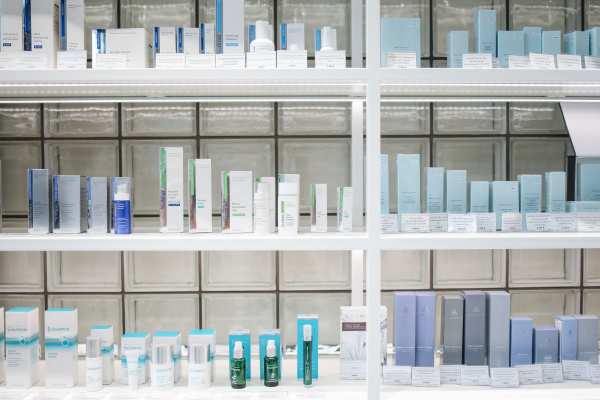 Sign up for our newsletter and never miss a new comparable beauty discovery.
Discover
Contextual discovery of your next favourite product