Affordable Alternatives to Dior's Dreamskin Cushion: Quality Meets Budget
In the realm of beauty and skincare, one product has gotten makeup enthusiasts obsessed with skin-perfecting cushions: Dior's Dreamskin Cushion. It's promise of flawless skin, portability, and sun protection has won the hearts of many. However, its price tag may not be as appealing to everyone. While the Dior Dreamskin Cushion is undoubtedly a luxurious choice for skincare aficionados, not everyone is prepared to make such an investment. If you're among those seeking a Dior Dreamskin dupe that provides similar skin-perfecting and SPF benefits without the steep cost, keep reading. We've researched and found options that promise to deliver similar results at a fraction of the price.
What is Cushion Foundation?
Cushion foundation is a type of liquid foundation that is housed in a compact form. Inside the compact, you'll find a sponge or "cushion" soaked in foundation. When you press down on the cushion with an applicator or makeup sponge, the foundation is dispensed in a controlled amount. This design makes it easy for on-the-go application and touch-ups.
The Original: Dior Dreamskin Cushion
Before we delve into alternatives, let's briefly review what makes the original so special. Dior Dreamskin Cushion is claimed to be a skin-perfecting cushion that offers light coverage, hydration, and SPF 50. It's known for its skin-nourishing ingredients and its ability to enhance the skin's appearance, reducing redness and blurring imperfections. People also love the convenience of a compact combined with the skincare benefits of a high-end product.
But let's face it, not everyone can shell out top dollar for a cushion foundation. So let's explore some affordable alternatives that offer similar benefits without breaking the bank.
The Alternatives
1. Maybelline Dream Cushion Fresh Face Liquid Foundation
First up is the Dream Cushion Fresh Face Liquid Foundation from Maybelline. This product provides medium coverage with a dewy finish similar to the Dior cushion. It's infused with hydrating and brightening ingredients for that healthy, fresh-faced look. Though it lacks the SPF protection of Dior's cushion, you can easily remedy this by applying your favorite sunscreen before the foundation. Considering its budget-friendly price, this cushion is worth considering for daily use.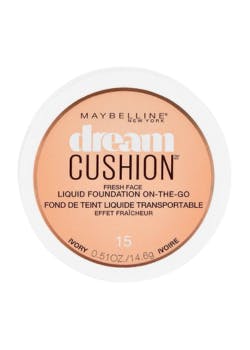 2. L'Oréal Paris True Match Lumi Cushion Foundation
The True Match Lumi Cushion Foundation by L'Oréal Paris is another possible alternative. This cushion offers buildable luminous coverage, hydrates the skin, and leaves you with a natural, fresh glow. Its wide range of shades means you can easily find your perfect match. Like the Maybelline cushion, it doesn't include SPF protection, so don't forget your separate sunscreen application.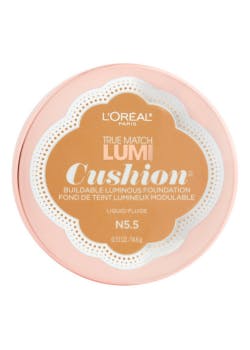 3. MISSHA M Magic Cushion SPF50+/PA+++
Last but not least, we present you with the highest ranking ingredient list match to Dreamskin of all the cushion foundations in our database. If SPF is a non-negotiable feature for you, MISSHA M Magic Cushion could be the perfect match. This K-beauty favorite delivers impressive coverage, longevity, and, yes, SPF50+/PA+++ protection. It hides imperfections and controls excess sebum, keeping your skin looking fresh and flawless throughout the day. Plus, it's friendly on the wallet.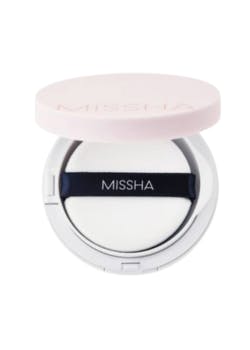 Wrapping Up
While Dior's Dreamskin Cushion sets the bar high in the world of beauty cushions, these alternatives demonstrate that you don't need to necessary always splurge to get a product that promises the same form and function. Whether you prioritize coverage, hydration, SPF protection, or all three, you'll find an affordable cushion that caters to your needs.
You will also want to read: