Introduction
The beauty world has always been a place of wonder, magic, and occasional surprises. One of the latest trends that has got the beauty community buzzing is the pH activated colour changing blush oils. A fascinating fusion of science and art, these oils offer a personalised colour payoff based on your skin's natural pH, promising a universally flattering hue. Today, we're diving deep into three blush oils: Youthforia BYO Blush, Hard Candy Selfie Cheek Tint, and Essence Electric Glow Colour Changing Lip & Cheek Oil. Let's unearth the magic behind them!
How do pH-activated color changing blush oils work?
pH-activated color changing blush oil works by reacting to the pH level (acidity or alkalinity) of the skin. These products typically contain ingredients, like Red 27 (often labeled as CI 45410), that are colorless in a neutral environment but change to a specific color (often pink or red) when they come into contact with moisture and the naturally acidic pH of the skin. This reaction allows the blush oil to adapt to the user, providing a personalized and unique color payoff that can vary slightly among individuals, offering a shade that's typically flattering for the user's unique skin chemistry.
1. Youthforia BYO Blush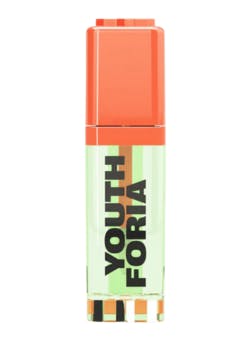 This is the stuff Shark Tank dreams are made of! Recently, Fiona, the founder of Youthforia secured investment from shark Mark Cuban for her buzzing brand Youthforia. Covered extensively in the episode was their claim to fame product the BYO Blush, a super hyped pH-activated colour changing blush oil.
Ingredients: Youthforia's BYO Blush takes the cake when it comes to the sheer range of beneficial ingredients. With a list that includes nourishing oils such as jojoba, sunflower, olive, sweet almond, and macadamia, it's more than just a colour-changing blush—it's a skin-loving elixir. The formula also incorporates the benefits of aloe extract, turmeric, and willow bark extract, adding skincare benefits to its makeup prowess.
Claims: This brand takes pride in their multi-functional product, touting it as a nourishing treat for the skin that delivers a natural flush. With amber powder and extracts from fruits and plants, they claim a radiant finish with a tailored blush tone.
Brand Call Outs: Youthforia stands out with its eco-conscious ethos, ensuring their products are vegan, cruelty-free, and sustainably sourced.
Pricing: On the higher end, but given the extensive ingredient list and brand's commitment to quality, many deem it a worthwhile investment. With Mark Cuban's backing, you're only going to see more of this product everywhere.
2. Hard Candy Selfie Cheek Tint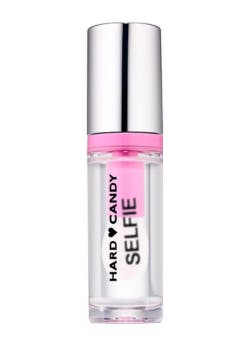 Ingredients: The Hard Candy formula here is more concise, featuring jojoba oil and squalane, both known for their hydrating properties. The prominent colour-changing agent in this blush oil is Red 27 (Ci 45410). Due to its concise ingredient list as compared to Youthforia, this alternative, while highly similar in function, does not show up in the organic full INCI compare results on SKINSKOOL.
Claims: Hard Candy promises a natural tint that adjusts based on your skin's pH, giving you that perfect selfie-ready glow.
Brand Call Outs: A renowned drugstore brand, Hard Candy is known for its trendy and affordable beauty solutions.
Pricing: A steal! If you're curious about the pH blush trend without making a hefty investment, this is a great entry point.
3. Essence Electric Glow Colour Changing Lip & Cheek Oil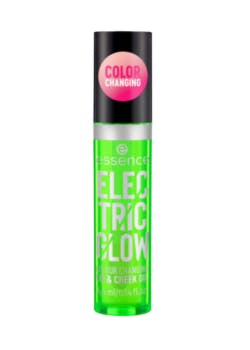 Ingredients: Essence's offering features peach kernel oil, known for its moisturising benefits. The colour-changing magic comes from Ci 45410 (Red 27), similar to Hard Candy's choice.
Claims: This multi-purpose product is not just for cheeks but lips too! Essence promotes it as a hydrating solution for a unique and customizable tint.
Brand Call Outs: Essence has always been a fan-favorite for delivering budget-friendly yet quality products. They pride themselves on accessibility and inclusivity.
Pricing: Another wallet-friendly option. For those keen on dual-purpose products, this is a bang for your buck.
Final Thoughts
For those excited about the pH activated colour changing blush phenomenon, you're in luck! Skinskool has found alternatives at each price point. So, whether you're looking to splurge or save, the universally flattering blush oil trend could be your next holy grail.
You should also read: