The Buzz Around K18 Hair Mask
If you are ever exposed to beauty world social media, you will already know that the K18 Hair Mask has taken the beauty and haircare world by storm. With its innovative bioactive peptide formula, it promises to not only mask but genuinely repair hair damage. Whether it's due to heat styling, environmental stressors, or chemical treatments, K18 claims to mend these hair woes, giving you salon-like results from the comfort of your home. But what if the K18 hair mask is a tad beyond your budget? The good news is that the beauty market offers a plethora of products that aim to provide similar benefits. Numerous hair masks on the market boast ingredients such as hydrolyzed keratin, panthenol, and hydrolyzed silk, all known for their moisturizing and fortifying properties. While they provide hydration and potential repair benefits, they may not operate at the molecular depth that K18 asserts. In this article, we'll delve into the unique properties of K18 and explore some promising and best wallet-friendly alternatives.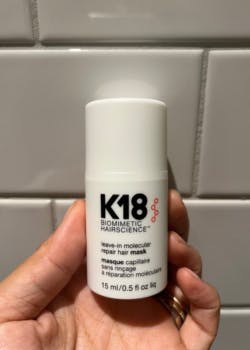 What Makes K18 Stand Out?
The heart of the K18 mask lies in its patented bioactive peptide. This ingredient works by reconnecting broken keratin chains within the hair, leading to genuine repair rather than just a superficial fix. Such a profound approach to haircare has resulted in rave reviews, with users praising its transformative effects on their tresses.
Pricing of K18
Priced at $75 for 50mL, K18 sits in the premium tier of hair masks available today. Despite its upscale cost, its unique technology has made it a favorite among consumers, many of whom find it worth the investment.
Finding the Perfect K18 Alternative: Key Ingredients to Look Out For
K18 has certainly made its mark in the hair care world, largely due to its patented bioactive peptide that repairs hair bonds. When you're seeking the best K18 alternatives, it's crucial to remember that this specific peptide is patented, meaning we won't find it in other products. However, other ingredients can also have significant positive effects on hair health and bond repair. Let's spotlight these key ingredients that you should look for in potential K18 alternatives:
Hydroxypropylammonium Gluconate & Hydroxypropylgluconamide: Both of these ingredients have been highlighted in several hair masks, potentially hinting at their bond-repairing capabilities. They may not function precisely like K18's peptide but they suggest promising outcomes in strengthening and repairing hair structure.
Bis-Aminopropyl Diglycol Dimaleate: Found in brands like Olaplex, this compound works by repairing disulfide bonds in the hair, making it stronger and more resilient.
Ceramides: These lipids strengthen the hair's natural barrier, helping to protect it from damage and retain moisture. Products enriched with ceramides can help reinforce and restore hair's natural integrity.
Seaweed & Algae Extracts: These marine ingredients, such as Carrageenan, Dulse, or Wakame extracts, are rich in minerals and antioxidants. They can help nourish the hair and provide hydration.
Natural Oils (Avocado, Meadowfoam Seed, Jojoba): These oils not only moisturize and add shine but also contain essential fatty acids and antioxidants that can benefit the hair's overall health.
Panthenol: Often used in hair products, panthenol can penetrate the hair shaft to moisturize from within, making the hair more elastic, shinier, and less prone to breakage.
While the unique peptide in K18 is patented and exclusive to their formula, several ingredients in the beauty market can offer bond-repairing and hair-strengthening benefits. When scouting for K18 alternatives, focusing on these key ingredients can guide you towards products that promise healthier, more resilient tresses.
So what are the affordable alternatives to K18?
In our quest for the perfect hair bonding treatment, we've scoured the comprehensive Skinskool database and have surfaced with three promising candidates as potential alternatives to the much-acclaimed K18 hair mask. While K18's uniqueness lies in its patented bioactive peptide, these alternatives, boasting of distinct formulations, might just achieve the same end-result through their own pathways. Here's a deeper dive into each of them, showcasing how they might be equally impactful without making your wallet lighter.
1. VERB Bonding Mask
The Verb Bonding Mask is positioned by the brand as a specialized hair treatment formulated to address the needs of damaged or compromised hair. It is said to incorporate a unique mix of extracts and cutting-edge ingredients with the intention of restoring hair's natural vitality and resilience. Ingredients such as Hydroxypropylammonium Gluconate and Hydroxypropylgluconamide are highlighted by the brand to potentially target and repair broken hair bonds. Alongside, various botanical extracts are included, which the brand claims can offer essential nourishment and hydration.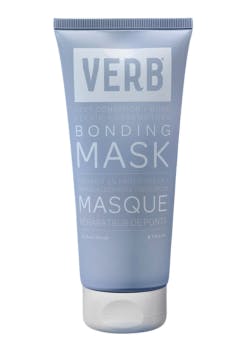 Key Ingredients:
Hydroxypropylammonium Gluconate & Hydroxypropylgluconamide: A potential powerhouse duo in hair bond repair.
Seaweed Extracts: These marine ingredients are known for their hydrating properties, supplying minerals to the hair.
Trichilia Emetica Seed Butter & Schinziophyton Rautanenii Kernel Oil: Natural emollients to condition and soften the hair.
Dimethicone: A silicone that provides slip and shine, can help with hair manageability.
Glycerin: A humectant that attracts moisture to the hair, providing hydration.
Various Seaweed Extracts (Chondrus Crispus, Palmaria Palmata, etc.): These can provide minerals and hydration to the hair.
Aspergillus Ferment: Fermented ingredients can sometimes help with hair strength and shine.
Arginine: An amino acid that can be beneficial for hair strength.
Polyquaterniums (e.g., Polyquaternium-10, Polyquaternium-67): These are conditioning agents that can provide a good feel to the hair.
Why It's Comparable to K18: VERB's formulation focuses on bond repair through ingredients like Hydroxypropylammonium Gluconate and Hydroxypropylgluconamide. While it doesn't have K18's specific peptide, its mixture of hydrating seaweed extracts and nourishing oils might offer a rejuvenated hair appearance.
Pricing: $20 for 186mL
2. Olaplex No 8 Bond Intense Moisture Mask
The Olaplex No. 8 Bond Intense Moisture Mask is presented by the brand as an advanced hair treatment, crafted specifically for those with stressed and compromised hair strands. The formula is said to be fortified with a proprietary ingredient, Bis-Aminopropyl Diglycol Dimaleate, which the brand purports to work on a molecular level, seeking to mend broken hair bonds. Additionally, the mask boasts an array of oils, ceramides, and other moisturizing agents which Olaplex suggests might confer deep hydration and revitalization.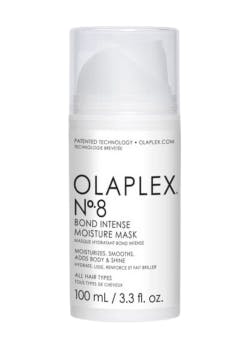 Key Ingredients:
Bis-Aminopropyl Diglycol Dimaleate: This is a promising ingredient, notably seen across Olaplex products. It helps to repair disulfide bonds in the hair that can be broken during chemical processes.
Avocado Oil & Meadowfoam Seed Oil: Both impart hydration and shine.
Ceramides & Sodium Hyaluronate: Essential for maintaining hair's natural barrier and providing hydration.
Sodium Hyaluronate & Sodium PCA: Both of these ingredients are humectants, drawing moisture to the hair and helping to retain it.
Arginine & Other Amino Acids: These are the building blocks of proteins (like keratin) in hair. They help strengthen and restore hair structure.
Panthenol: Acts as a moisturizer and can improve hair's elasticity.
Guar Hydroxypropyltrimonium Chloride: Provides conditioning and detangling benefits.
Why It's Comparable to K18: Olaplex's mask relies on its unique ingredient, Bis-Aminopropyl Diglycol Dimaleate, which specifically targets the restoration of hair's disulfide bonds. While differing from K18's peptide mechanism, the results are oriented towards repairing and strengthening hair from the inside out.
Pricing: $30 for 100mL
3. Sally Beauty's BondBar Bonding Hydration Mask
Sally Beauty introduces its BondBar Bonding Hydration Mask as a potential solution for hair in need of rejuvenation and moisture replenishment. The brand suggests that this mask, formulated with ingredients like Avocado Oil, Jojoba Esters, and Rosa Canina Seed Oil, offers both nourishment and protective qualities. Additionally, the presence of Ceramide NP in the lineup is posited by the brand to potentially help in reinforcing the hair's natural barrier.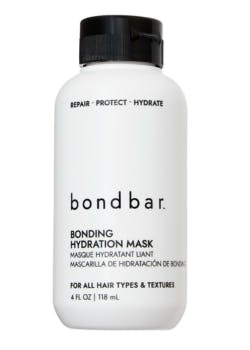 Key Ingredients:
Hydroxypropylammonium Gluconate & Hydroxypropylgluconamide: Again, these ingredients hint at bond repair.
Avocado Oil & Jojoba Esters: Moisturizing agents that ensure hair remains soft and lustrous.
Ceramide NP: Helps in reinforcing the hair's natural barrier.
Why It's Comparable to K18: BondBar, similar to VERB, taps into the potential of Hydroxypropylammonium Gluconate and Hydroxypropylgluconamide for bond repair. With its added moisturizers and ceramides, this mask promises both repair and hydration.
Pricing: $9.99 for 118mL
Conclusion
If budget is no problem, we're convinced enough by the reviews and buzz around K18 to give it a try. But if K18 has piqued your interest but its price point feels a bit steep, we've curated some of the most compelling alternatives that balance both quality and affordability. We're excited by the innovation behind the Verb Bonding Mask, prestige price ingredients at a very masstige and accessible price. The Olaplex reputation speaks for itself so their No. 8 Mask is also very appealing because we know it claims to work on a subsurface level like the K18. The price is more affordable to boot. BondBar Bonding Hydration Mask is the least premium of the bunch both in ingredients and price so there's an option tailored to everyone's needs. Happy hair care journey!
You might also want to read: